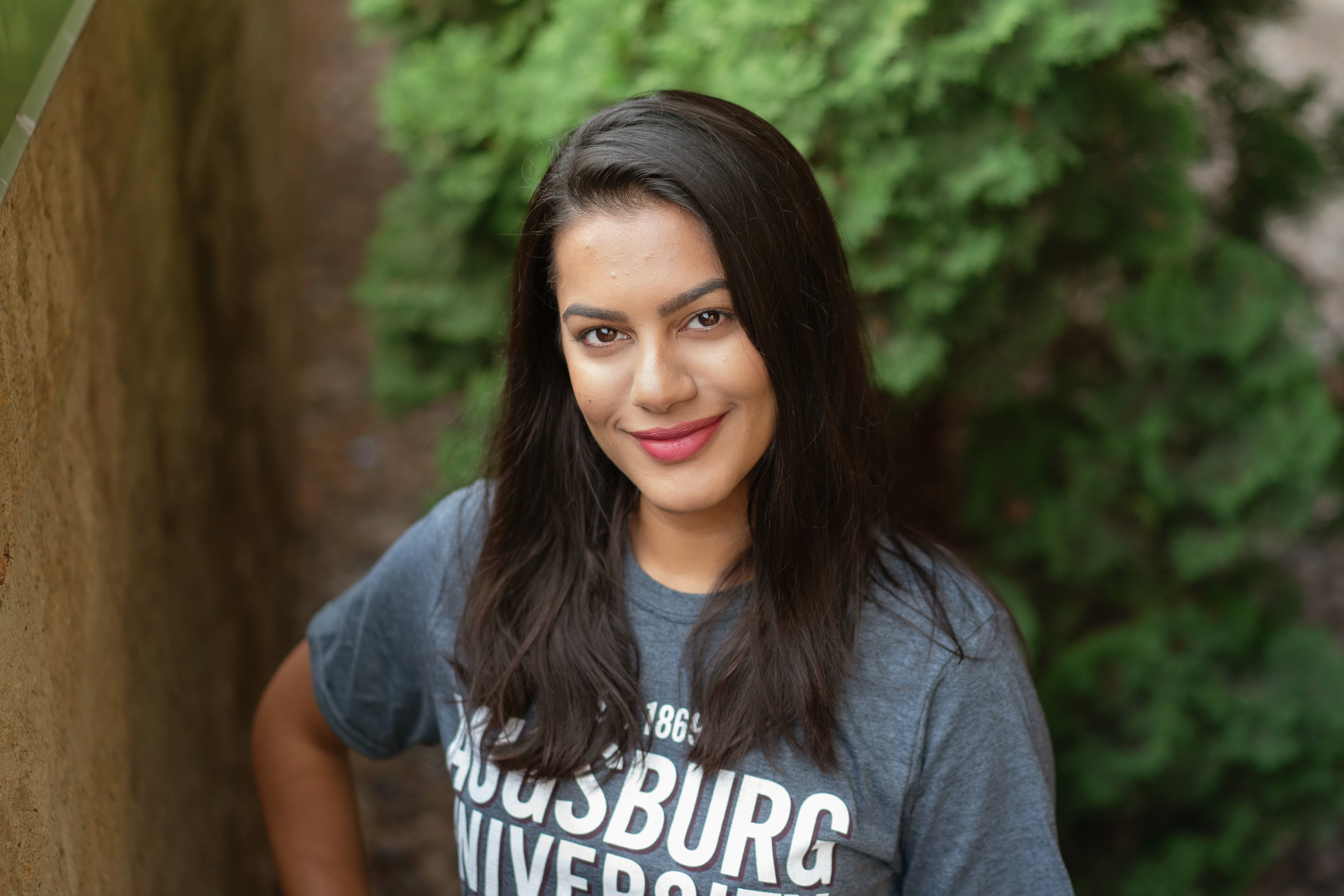 Summaiah Junaid
Assistant Director of Undergraduate Admissions
Hometown: Lahore, Pakistan
Education
: Undergrad: University of Engineering and Technology : August 2017. Major: Polymer Engineering
Graduate
: St. Cloud State University : May 2022. College Counseling and Student Development.
About Me: I am a third culture kid – I was born in my hometown Lahore, Pakistan and was raised in Jeddah, Saudi Arabia. After graduating as an Engineer, I stumbled upon the world of Student Affairs while I was living in Bahrain, an island on the Persian Gulf. I came to pursue my Graduate studies in the United States in Fall 2019 and have loved being here! In my free time I enjoy cooking (HUGE FOODIE), exploring new places, photography and watching movies.
Why I love Augsburg: Augsburg is located in the heart of a vibrant community which is inclusive and accepting of people from all walks of life. Oh, and I love the architecture of the buildings!
Advice to new Auggies: Get to know yourself better! There is no better time than college to explore what interests you and gain some valuable skills that will help you for a lifetime!
Schedule an in-person meeting with Summaiah


Augsburg is committed to providing students with multiple options for a campus visits. Please choose either a in-person meeting or a virtual meeting. 

 
Schedule a virtual meeting with Summaiah
Schedule an in-person meeting with another counselor


While we recommend you meet with your counselor when possible we don't want you to wait!  Meet with another counselor that might be available at a more convenient time. 
Schedule a virtual meeting with another counselor
---

---
Want to check out Augsburg from your couch?
Take our Virtual Tour!
See our residence halls, athletic facilities, practice rooms, and more!