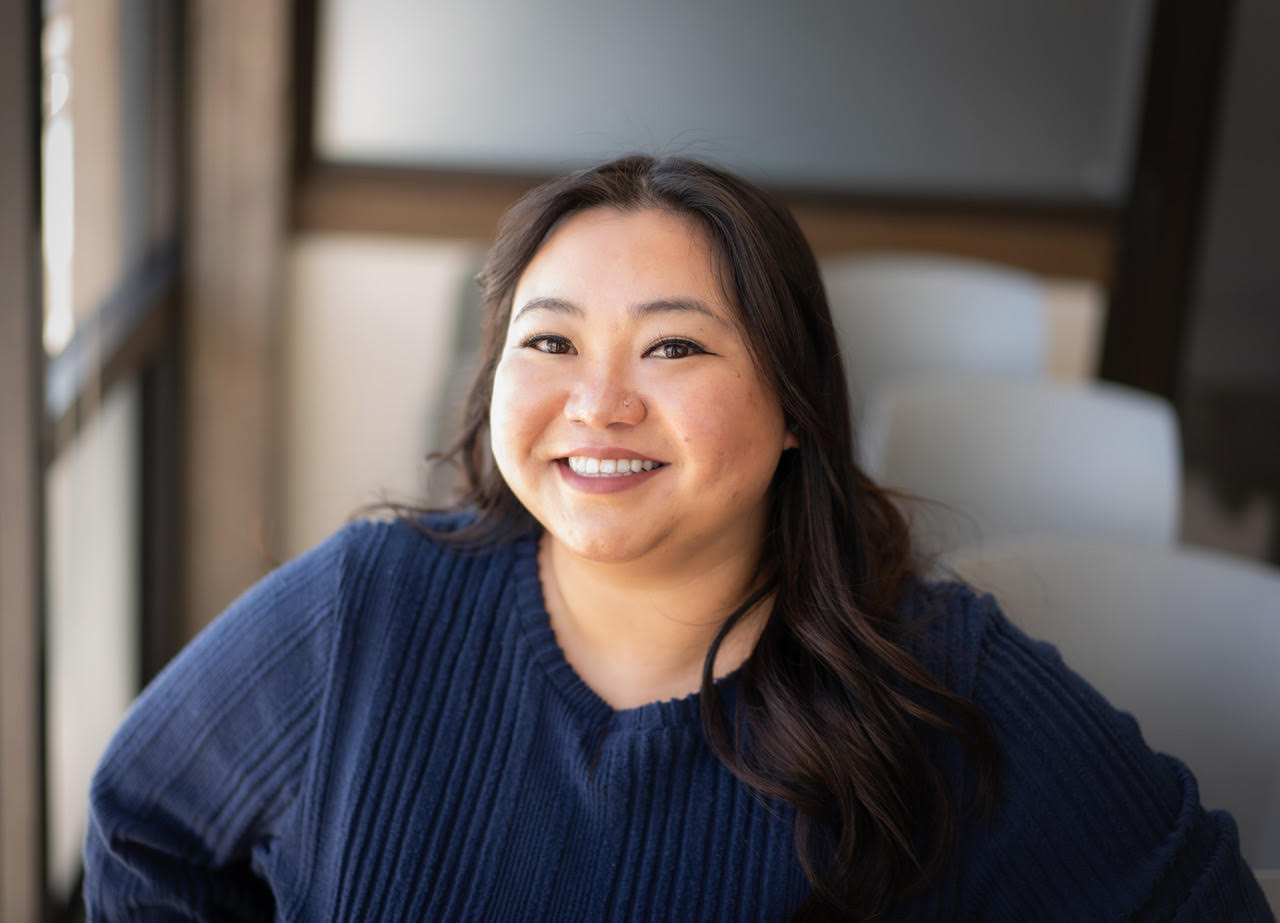 Mai Chaw Lee
Assistance Director of Undergraduate Admissions
Hometown: Saint Paul, Mn
Education: Undergraduate: College of Saint Benedict, BA-Asian Studies 2016. Graduate: Concordia University, Irvine, CA, MA- International Education 2019
About me: My family immigrated to the US in 1994 from Thailand. I speak, read, and write in  two languages. I am a first generation Hmong woman and also a TRIO UB alum. I have backpacked all over Southeast Asia and taught abroad in China. I enjoy giving back to my community and teaching/educating about post-secondary schooling. During my free time, I enjoy cooking, watching scary movies, trying out new restaurants, and collecting Hmong clothes and accessories.
Why I love Augsburg: Augsburg has a very diverse student population and lots of opportunities to work and collaborate with various communities. Everyone's voice is heard and self-care is highly promoted. It's also in the heart of Minnesota with lots to do around the campus!
Advice to new Auggies: Try new things! Join a club! Sit with strangers! Utilize your resources. Everyone is here to help and make your experience worth it. Don't be afraid to use your voice or step into someone's door/office.
Schedule an in-person meeting with Mai Chaw


Augsburg is committed to providing students with multiple options for a campus visits. Please choose either a in-person meeting or a virtual meeting. 

Need help? I can speak Hmong, book a time here.
Xav tau kev pab? Kuv paub hais lub bmoob, teem sij hawm ntawm no.
 
Schedule a virtual meeting with Mai Chaw
Schedule an in-person meeting with another counselor


While we recommend you meet with your counselor when possible we don't want you to wait!  Meet with another counselor that might be available at a more convenient time. 
Schedule a virtual meeting with another counselor
Want to check out Augsburg from your couch?
Take our Virtual Tour!
See our residence halls, athletic facilities, practice rooms, and more!
---